97% of consumers search for local businesses online. Be there when they're looking for you with our Reno SEO services.-Google
Call us today for SEO Google rankings, Google Adwords PPC or any other Search Engine Optimization services. We know how to rank websites!FREE Consultation.775.591.8093
CALL US Today to get your business ranked at the top of Google and other search engines.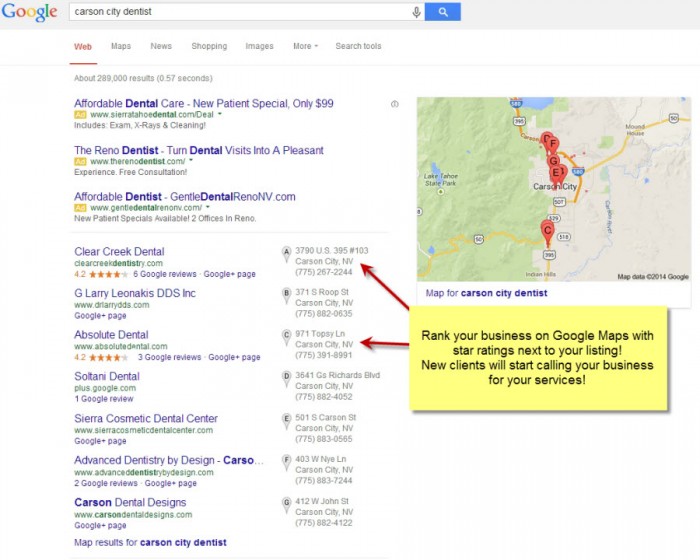 So you don't think being ranked on Google Maps with Reno SEO will make a HUGE difference?
Check out this 'heat map'. This shows what people click on the results and all the action is on the Map!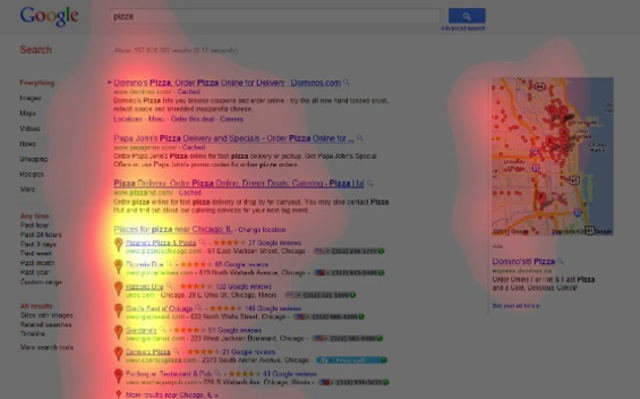 1RENO SEO: GOOGLE MY BUSINESS RULES AS A SOCIAL MARKETING TOOL
A business featured on Google Maps with 5 star reviews next to their listing dominates as the leading source for new customers. Period. 90% of public users confirm their purchasing choices are influenced by user reviews.
2RENO SEO: GOOGLE MY BUSINESS ALLOWS TO ATTRACT AND CONVERT MOBILE PHONE USERS
Business listings which are featured on the Google Maps allow mobile users to simply click-to-call directly from the map results. 73% of mobile device searches result in further action and a massive 28% of mobile search results in a conversion!
3RENO SEO: GOOGLE MY BUSINESS IMPROVES SEO RANKINGS
Ranking your business in Google Maps improves your overall Reno SEO rankings in the search engines.
When people search online for a local business, the Google My Business results shown on the Google Maps is the first thing they see. This is where you want your business to be listed for optimal conversions and new leads. Hands down the best local Reno SEO for any small local business.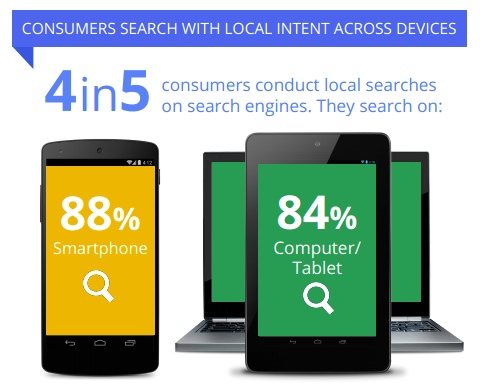 Get Started Today and call the Internet Marketing Experts for a FREE Consultation! 
775.591.8093
Our skills furnish you with the most recent Website improvement SEO methods upgraded with Googles positioning algorithm. We give some interesting and restrictive methods that will most likely have you emerging from the swarm of results. Every SEO bundle is customized one of a kind and dynamic to the needs of every business attempting to rank in the SERPs.
For those of you have no clue what SEO is, you can READ MORE for a clarification. We highly recommend our local Google Maps SEO for any small business.
Our SEO techniques requires a starting setup/retainer charge (cost relies on upon catchphrase rivalry) and a month to month expense to get you ranking in Google. This will focus on your top related keyword phrases. There is no formal contract and you are free to cancel at any moment.
We give similarly attention to on website SEO and off website SEO:
On location SEO streamlining of your site for your target magic words. This includes streamlining your site title, meta labels, content, alt labels, H1, and so forth.
Social networking incorporation and streamlining on Google+, Facebook, Twitter, Linkedin and other sites.
Our SEO services are the soul of any internet advertising objective. If you need to achieve the most ideal positioning on Google for your pivotal word and website, this is the place it happens. We have distinctive campaigns that will fit any business or plan. Pick the right service for you and we can begin inside 24 hours. Feel the force of our SEO group working for you! You will see changes in the first month!
We are a full administration SEO & Google Qualified PPC Firm. On the off chance that you require a website desgin we likewise offer those services as well.
No Contracts– Payments based on performaces. We charge a rate for every month. There are no concealed expenses or contracts (you can cancel whenver). Our investment is for the long haul and providing for you the best return for capital invested conceivable. 90% of customers don't abandon us – they create more income than the money they spend with us. Our objective is to keep the client long term providing long term benefits and new clients.
A unique online marketing agency backlinking strategy. The Google algorithm changes consistently, so our interfacing procedure changes consistently. Most SEO agency Reno firms make a solitary backlinking methodology and never show signs of change. We stay on the front line of SEO and continually change and develop our linking technique, which provides for us and our customers the edge over other online marketing companies.